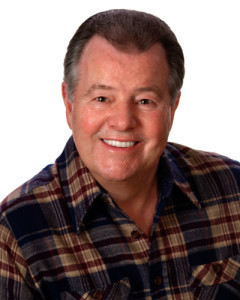 Note: Site is currently under renovation. Updated pages and blogs will return soon.
Author of A Strategy For Winning, dealing with motivation, human relations and performance improvement, Carl has spoken at over 4,000 events. Clients include corporations, associations, sports teams, government entities, religious organizations and educational groups.
Recipient of the National Speakers Association's Certified Speaking Professional (CSP) and Council of Peers Award for Excellence (CPAE), Carl is a member of the Speaker Hall of Fame. His keynotes, seminars and workshops provide solid principles with practical examples and clean humor.
His other books (over a dozen) include: Are We Communicating Yet?, Winning Thoughts, People Of Passion, Anatomy Of A Leader, Hope For The World, and You Can Do It. Carl writes a weekly newspaper column and blog, and has contributed to many print and online publications. With several recorded songs, he is a member of the American Society of Composers, Authors and Publishers (ASCAP). His musical drama, The Clown, has been presented in over 2500 U.S. communities and on the British stage.
Carl's commendations include Murray State University's Distinguished Alumnus Award and Religious Heritage of America's Faith and Freedom Award, a recognition honoring communicators on the national level who contribute to the high ideals and values on which America was founded (presented to other notable communicators such as Paul Harvey, Dr. Norman Vincent Peale and Zig Ziglar).
Carl's community contributions include chairman of the Gatlinburg (TN) Board of Education; adult Sunday school teacher; instructor of young athletes in mental and spiritual growth; and host of the highly-recognized Gatlinburg Veteran's Day Program. He and Louise Mandrell co-hosted the annual People of Passion Conference for senior adults at the Louise Mandrell Theatre in Pigeon Forge (TN), the city in which Carl was also featured speaker at Dollywood's Young Christians Day. Early in his career, Carl was a city-wide youth director in New Orleans and Columbus (GA), along with being a special speaker, consultant and writer for the Southern Baptist Convention and North American Mission Board.
His education includes a Bachelor's Degree in Oral/Written Communication and Psychology from Murray State University; Master's Degree in Education and Communication from New Orleans Baptist Theological Seminary; and additional Study in Public Speaking, English and Creative Writing from University of Memphis. Born and reared in Humboldt, TN, he graduated from Humboldt High School.
Carl has dual residences/offices in Gatlinburg, TN (Great Smoky Mountains) and Flower Mound, TX (North of Dallas). He may be contacted at carlmays@carlmays.com, (865) 436-7478 or 1912 Francis Court, Flower Mound, TX 75028. He has spoken in every state and internationally, flying out of Knoxville (TN) or Dallas/Ft. Worth (TX) airport.
"Those who can see the invisible can do the impossible." (page 213 – A Strategy For Winning)
Note: Site is currently under renovation. Updated pages and blogs will return soon.
© 2000-2015 by Carl Mays